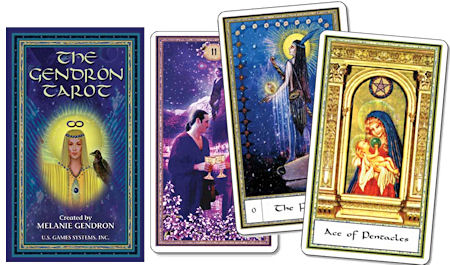 The Gendron Tarot Deck
The archetypal Great Goddess and her animal companions provide spiritual guidance in this vibrantly colored new deck from Melanie Gendron. This is a Lytha Studios favorite - unlike some decks in which the minor arcana suites are extremely similar in style, each card is rich with uniqueness, making a very special and magical deck. The deck contains 78 cards plus booklet. Size: 2 3/4" x 4 3/4
| | | | |
| --- | --- | --- | --- |
| TRO-5 | Deck | $18.00 | |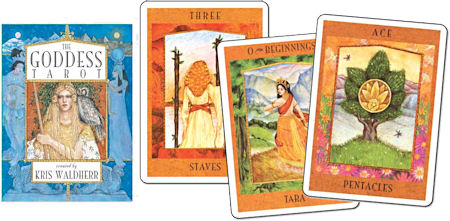 The Goddess Tarot
The Goddess Tarot is a celebration of the Divine Feminine. Drawing its inspiration from the many goddesses honored throughout history and all over the globe, award winning author and artist Kris Waldherr has created an essential tool of empowerment and transformation. 78 Cards plus Booklet.
Standard Size - 3 1/2"x 4 3/4"
Pocket Size - 2 1/2""x 3 1/2"
| | | | |
| --- | --- | --- | --- |
| TRO-20 | Standard | $18.00 | |
| TRO-40 | Pocket | $16.00 | |